The #1 question people ask me is, "What kind of camera do you use?"
I've used a wide variety of cameras, lenses and other gear over the years – from film cameras in 35mm, medium and large (4×5) formats to modern DSLRs and mirrorless cameras. I've owned more photo backpacks, slings, bags and tripods than I'd like to admit. And I have a cabinet full of filters, adapters, cable releases and other odd and ends. 
While I enjoy using the newest and most advanced equipment, these things are still just tools. I use them to make images. And no matter how good the equipment is, it still requires an artist and craftsman to create good photographs.
Current Cameras & Lenses
I'm currently using the Fujifilm X Series mirrorless system, taking advantage of the smaller, lighter gear. Fujifilm builds wonderfully tactile, ergonomic camera bodies and very high quality lenses.  My current Fujifilm system includes: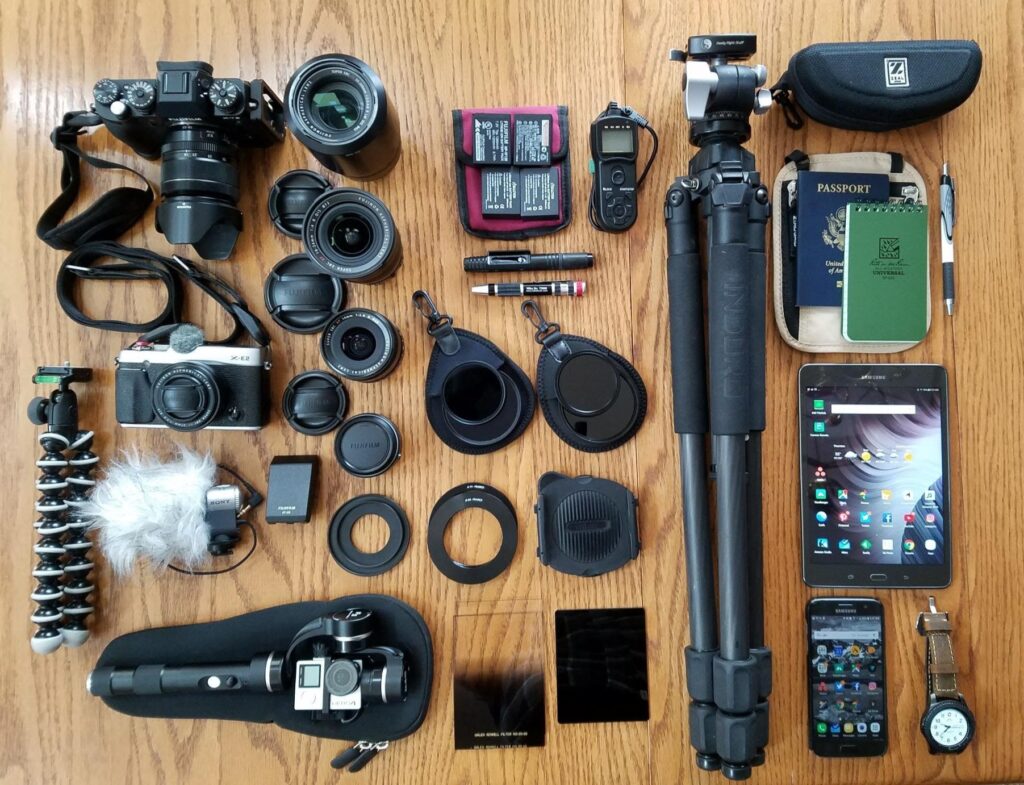 Other Gear
Previous Canon DSLR System
Canon EOS 5D Mark II
Canon EOS 30D
Canon EF TS-E 17mm f/4 L
Canon EF TS-E 24mm f/3.5 L II
Canon EF 24-105mm f/4 L IS USM
Canon EF 70-200mm f/4 L
Large Format (4×5) Film System
Wista 45 DX Rosewood Field
Rodenstock Grandagon-N MC 75mm f/6.8
Rodenstock Sironar N 135mm f/5.6
Rodenstock Geronar MC 210mm f/6.8
Rodenstock APO-Ronar MC 300mm f/9
Caltar S 135mm f/5.6
Schneider Symmar-S MC 210mm f/5.6
Schneider Tele-Xenar 300mm f/5.5
Carl Meyer 120mm f/6.8
I could continue listing even older 35mm and medium format film cameras (further showing my age) but this list should be sufficient…